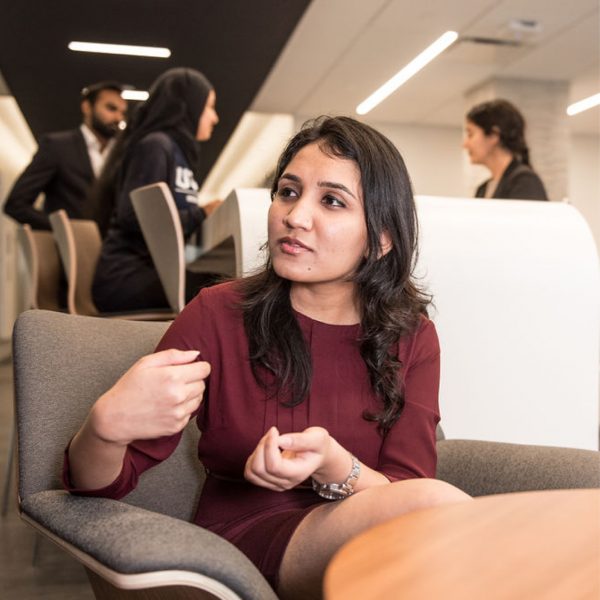 UConn's FLEX MBA is a 42-credit graduate degree program designed for students who seek the rigor of a top-ranked MBA program taught by world-class faculty, and desire the flexibility of online classes, in-person classes, or a mix of both. In-person classes are offered at two UConn campuses in Connecticut: Hartford and Stamford. Online classes are offered in either asynchronous (on-demand) coursework or synchronous (live) format. FLEX MBA students can complete the program in as little as 2 years, or at a more flexible pace.
FLEX MBA at a Glance
42 Credits
$1100/ Credit
Start Terms: Fall, Spring, and Summer
In-Person locations: Hartford or Stamford
A customized MBA journey supported by your professional advisor
Complete your MBA in 2 years or opt for a more flexible schedule

Part-time MBA classes available
Full-time MBA classes available

7 concentrations, including General Business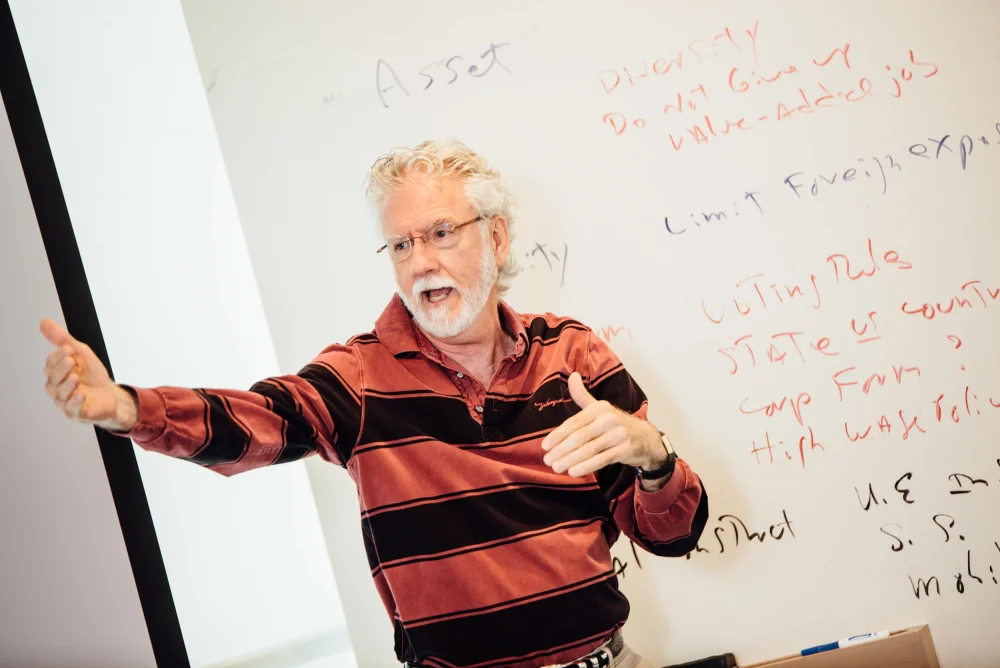 The UConn FLEX MBA prepares you for a career across a wide array of new and established industries. The vibrant curriculum is curated to support students hailing from various professional backgrounds and different levels of experience, including those typically considered outside of the field of business. From rigorous theory to practical application, the concentration you choose will help you develop specialized skills and knowledge.
The UConn FLEX MBA requires 42 credits, or 14 graduate-level courses, comprising 9 core classes and 5 electives. Students may choose from seven concentrations:
Business Analytics (STEM Designated)
Business Ethics and Compliance
Finance
General Business
Management
Marketing
Supply Chain Management
Choose Your FLEX MBA Path
Two-Year FLEX MBA Path (Faster Pace)
Year One
Fall - 2 core courses
Winter - 1 elective
Spring - 2 core courses
Summer - 2 core courses
Year Two
Fall - 2 core courses
Winter - 1 elective
Spring - 1 core course and 1 elective
Summer - 2 elective courses
Three-Year FLEX MBA Path (Flexible Pace)
Year One
Fall - 2 core courses
Spring- 2 core courses
Summer - 1 core course
Year Two
Fall - 2 core courses
Spring - 2 core courses
Summer - 1 core course
Year Three
Fall - 2 elective courses
Spring - 2 elective courses
The Non-Degree MBA program allows prospective students to begin taking FLEX MBA courses before becoming matriculated. As a Non-Degree student, you can take up to four FLEX MBA courses (maximum of two per semester). These courses will count towards your MBA degree once you are accepted as long as you receive a grade of "B-" or better.
Benefits of the Non-Degree Program
If you have a low GPA, this is a good way to show the admissions committee that you can succeed in MBA-level courses.

If you missed the matriculation deadline, this allows you to still begin taking classes in the upcoming semester.

It's a good way for students to get a feel for the FLEX MBA program before fully matriculating.
The Non-Degree Application process is simple, and allows you to request the course(s) you are interested in taking.  Apply today.
Course Registration for Current Students
Current non-degree students already admitted via the online application process may complete an online course enrollment form to register for classes.
Choose from the following non-degree courses:
FNCE 5151 - Introduction to Economic Markets

ACCT 5121 - Financial Accounting & Reporting

MKTG 5115 - Marketing Management

BLAW 5175 - Business, Law & Ethics in Modern Society

MENT 5138 - Managing Organizations
Who Should Apply
The UConn MBA team seeks applicants with strong academic credentials, proven leadership qualities, and interesting professional accomplishments.
Our students come from various age groups, educational backgrounds, and diverse personal and professional experiences. We welcome applicants from all parts of the country, and abroad. This program is open to those with a bachelor's degree and a minimum of two years of work experience.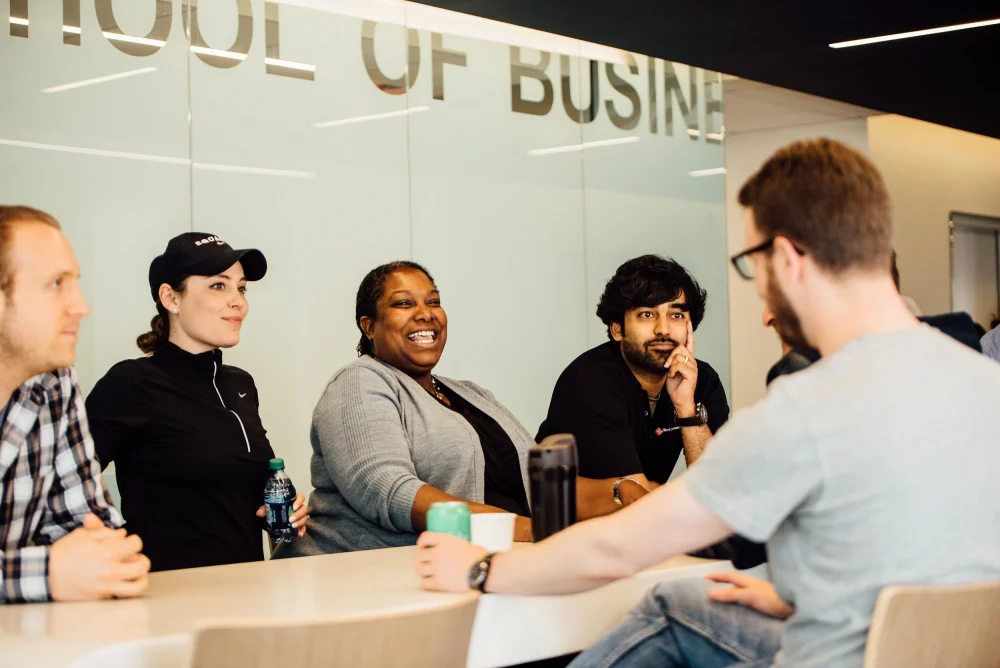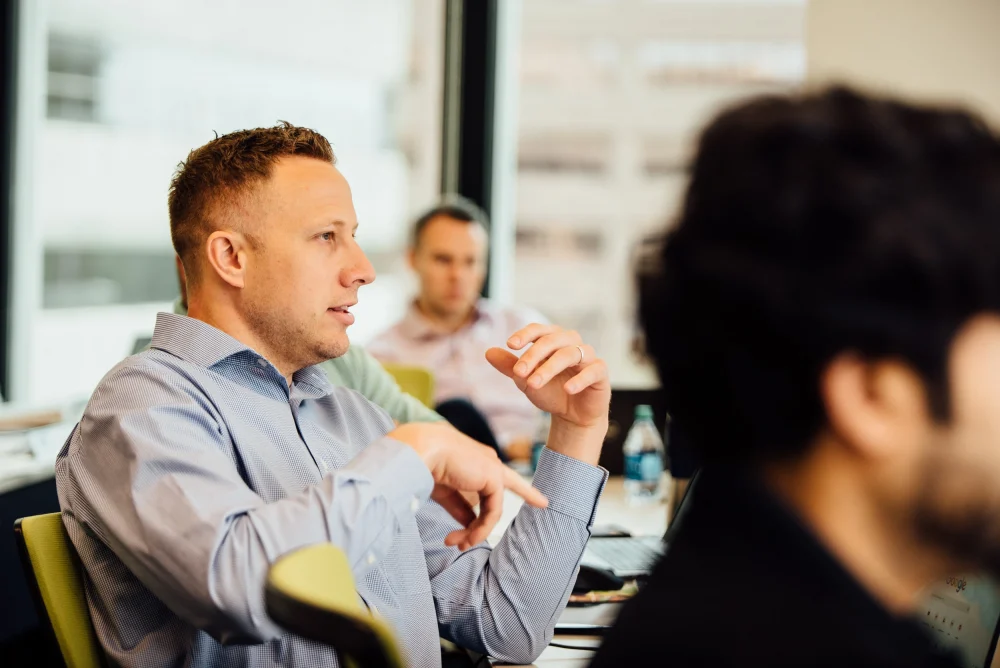 Personalize Your FLEX MBA Experience
As a UConn MBA candidate, you will meet with your advisor to customize your MBA plan of study. Your advisor will also provide guidance for the University of Connecticut, The Graduate School, and School of Business policies and procedures, graduation planning, other general advising questions and concerns throughout the program.
World–Class Faculty
All MBA courses are taught by UConn business school faculty who are passionate about their areas of expertise and are considered top experts in their fields. They publish regularly in leading academic journals and serve as experts for journalists and organizations around the world.
As a Top 20 public research university, UConn is a hub for breakthrough exploration and scholarship. Professors are engaged in relevant, ground-breaking research aimed at solving some of the most pressing problems today: health care and big data—areas undergoing extensive innovation and transformation; creativity, innovation, and entrepreneurship to accelerate innovation and shape future revolutionary advances; and sustainability and risk management to provide stability, security, and control.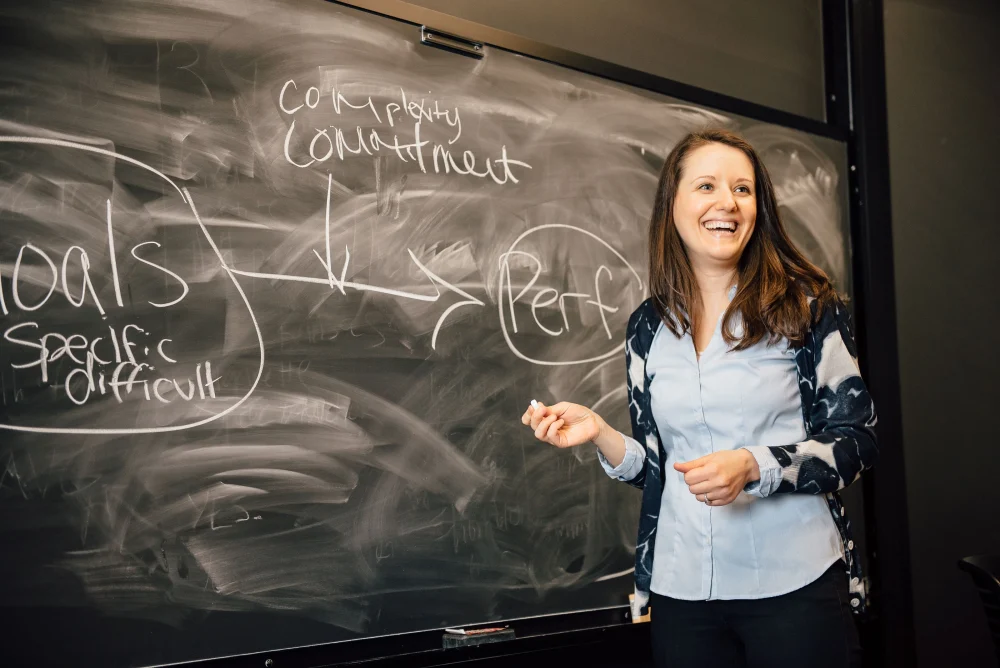 ---
Exclusive Resources: Centers of Excellence
The UConn MBA program also works in partnership with various UConn centers of excellence to provide students with experiential learning opportunities in small business development, entrepreneurship, innovation, and community service. The connections you can make through these centers can broaden your network, enhance career-defining skills, and open doors to myriad professional opportunities.
Connecticut Center for Entrepreneurship and Innovation (CCEI)
The Werth Institute for Entrepreneurship and Innovation
Center for the Advancement of Business Analytics (CABA)
UConn TIP Innovation Fellowship
1:1 Career Coaching
The UConn School of Business career development office will serve as your partner in aligning your business skills, values, and professional experiences with a meaningful career. The career development office will pair you with a personal career coach, who will work 1:1 with you to set strategic personal career goals, further broaden your academic expertise, and identify the skillset needed to accelerate your career.   They will work with you to hone your networking, job-seeking, and interviewing skills.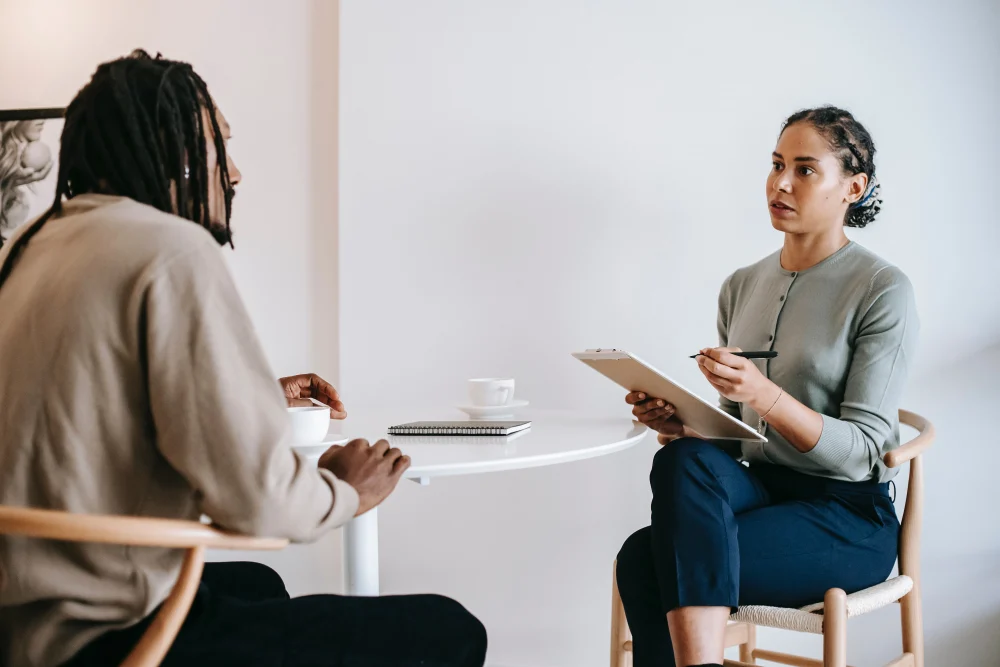 Access your online application account
First-time users will create a new online account when they enter our application system via the "Apply Now" button. Returning users can use their designated email and password to log in.
Write your essay
We require two personal essays for the FLEX MBA program. The prompt is located in the application itself. Don't forget, you have access to log in and out of your application as many times as you need to in order to complete your application!
Contact your reference
Request one letter of recommendation. It is important to reach out to your reference as early as possible to give them enough time to complete your recommendation. In the system, you will be prompted to enter your reference's information. Once added, our system will contact your reference directly via email, and provide a secure link for them to quickly and easily submit their letters. At no point should you be handling and submitting your letter of recommendation.
Upload your unofficial transcript
For application review purposes, we only require an unofficial copy of your transcript. If admitted, we will then need your official transcript sent directly from your institution.
Enter your professional experience
Upload your current resume in your online application so we can learn more about your background. We look for a minimum of two years of professional work experience. 
Submit your application
Once you have completed all necessary fields and submitted all required documents, you are ready to submit your application, along with a $75 non-refundable application fee.
Campus Locations
Hartford Graduate Business Learning Center
100 Constitution Plaza
Hartford, CT 06103
Stamford Campus
1 University Pl
Stamford, CT 06901
Contact Us
For more information about the UConn FLEX MBA program contact:
Alyssa Suhr
Assistant Director Admissions MBA Programs
mba@uconn.edu