The University of Connecticut Master of Business Administration (UConn MBA) Programs provide you with leadership skills needed to secure a highly competitive career in business. As an MBA student, you gain necessary expertise – both in the classroom and in the MBA job market. You can actively employ your newly acquired skills in your current role and your future career in management, business development, consulting, finance, real estate, marketing, technology, healthcare – and so much more.
An MBA has proven ROI for students seeking to advance their careers:
92 percent of corporate recruiters say they expect to hire newly minted MBAs this year.
The median starting salary for MBAs hired this year is US $115,000.
The median MBA starting salary levels eclipse those being offered to bachelor's graduates by 22 percent to 40 percent.
*Source: Graduate Management Admission Council
---
Your Career Trajectory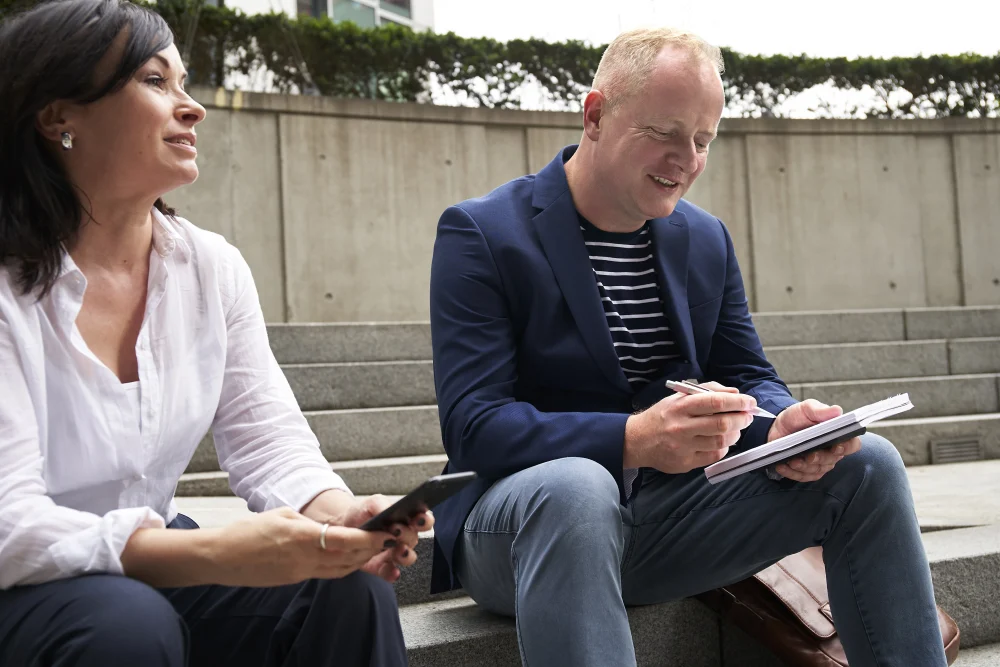 The UConn School of Business career development office will serve as your partner in aligning your business skills, values, and professional experiences with a meaningful career. The career development office will pair you with a personal career coach, who will work 1:1 with you to set strategic personal career goals, further broaden your academic expertise, and identify the skillset needed to accelerate your career.   They will work with you to hone your networking, job-seeking, and interviewing skills.
---
Career and Professional Development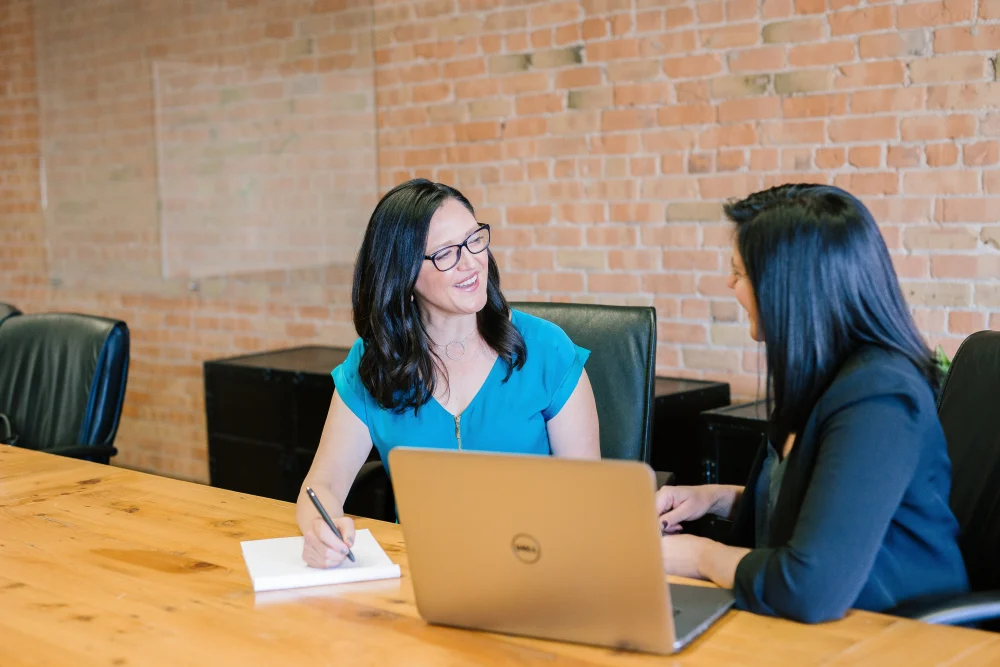 Serving the University of Connecticut School of Business, the Graduate Career & Professional Development team is a collaborative and equal partner in students' educational experiences. The career team works with students to reach their desired career outcome. The career office engages in meaningful support of corporate and recruiting partners and collaborates with university colleagues. Career development and growth is a journey – and the career team provides equitable, inclusive support and partnership in all areas of exploration, management, and professional development.
---
Career Coaching for EMBA Students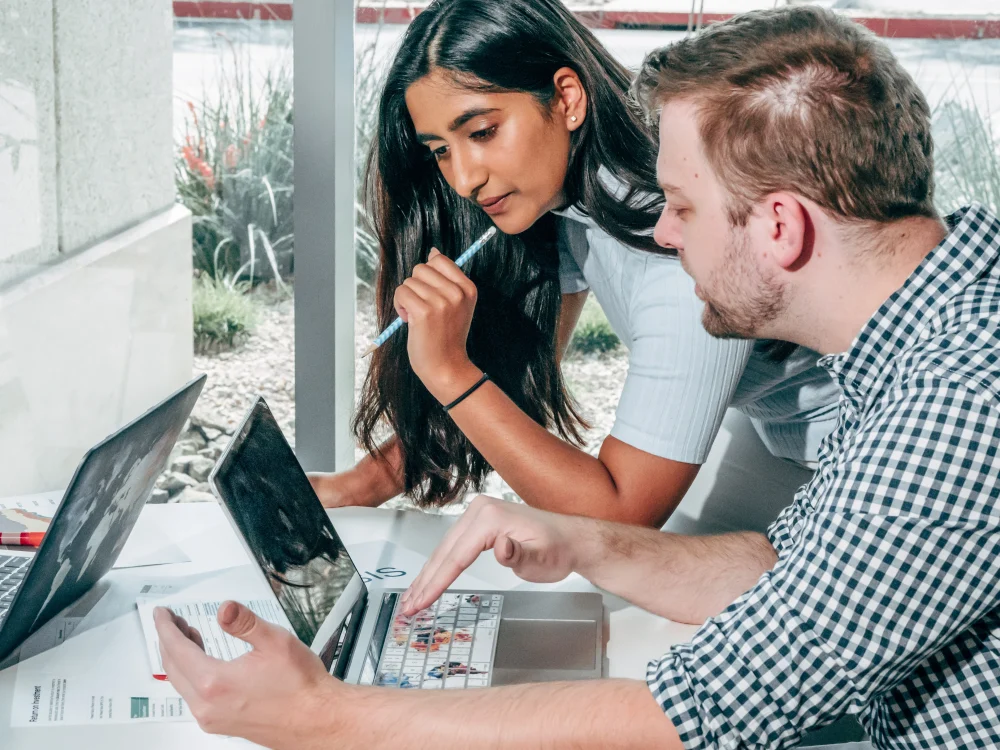 The UConn Executive MBA coach offers students readily accessible support by delivering cohort-based workshops, small group and team coaching sessions, self-assessment tools and individualized executive coaching, all to help accelerate your career journey. Our executive coach is dedicated to supporting each student's career growth and guides conversations to help students navigate career transitions, advancement within their current organization, or even launching a new business venture.
---
Exclusive Centers of Excellence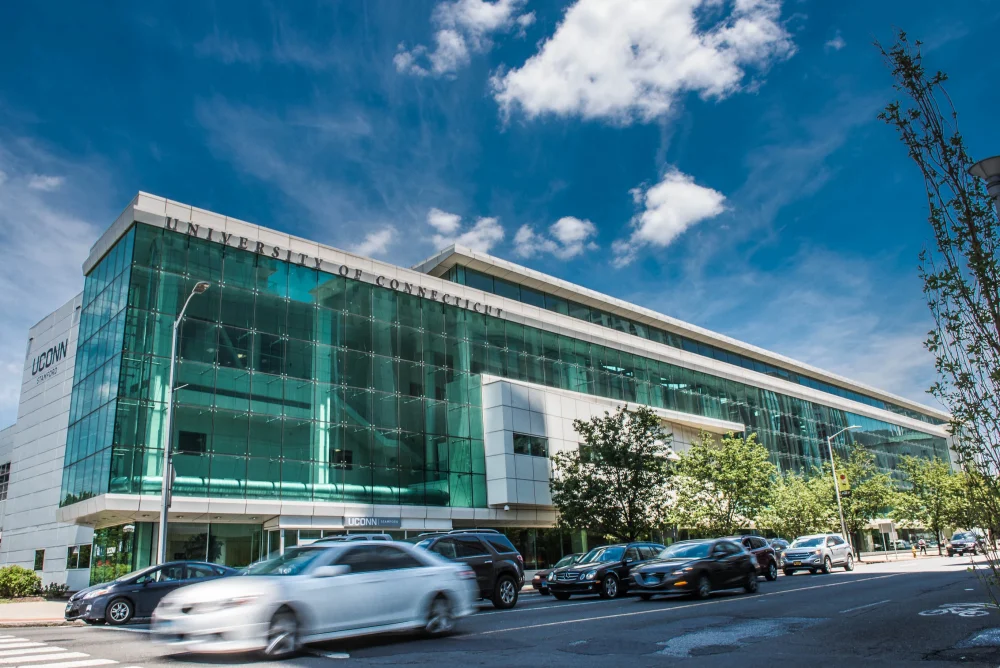 The UConn MBA program also works in partnership with various UConn centers of excellence to provide students with experiential learning opportunities in small business development, entrepreneurship, innovation, and community service. The connections you can make through these centers can broaden your network, enhance career-defining skills, and open doors to myriad professional opportunities.
Connecticut Center for Entrepreneurship and Innovation (CCEI)
The Werth Institute for Entrepreneurship and Innovation
Center for the Advancement of Business Analytics (CABA)
UConn TIP Innovation Fellowship