UConn MBA students gain full access to all UConn's campuses, faculty, social events, clubs, athletics, and more. The whole UConn community is here for you. Within the School of Business, you enjoy a vast array of personal support and professional resources.
---
Events
UConn MBA students have full-access to a wide array of speakers, panel discussions, and networking events hosted by the School of Business and distinguished alumni. Hone your networking skills and develop relationships that will benefit you throughout the program and your career.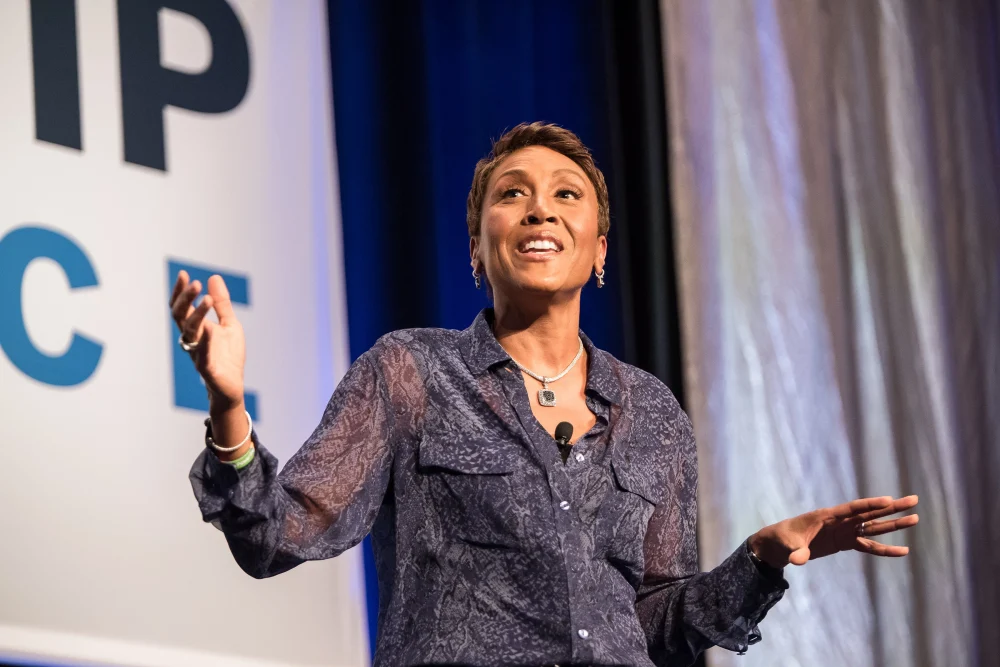 The Benefits of Networking
Tell Your Own Story & Learn from Others - Connecting with faculty, fellow students, distinguished alumni, and influential business professionals allows students to learn about different organizations. These conversations provide insight into the challenges and successes these connections are experiencing. Gathering this information allows you to better position yourself as you move forward in the program and throughout your career.
Become a Key Influencer – UConn MBA events are a great, safe way to meet and engage with distinguished leaders, learn from them and develop influential communication and leadership skills of your own.
Find inspiration – A hallmark of the MBA experience is the opportunity to engage other like-minded, passionate people. These connections captivate and inspire you, enhance your learning, and motivate you to excel throughout your MBA experience.
Have Fun – The MBA experience is more than what you learn in a classroom. Attending events allows students to socialize in a new environment, meet and learn from different people, and have fun in the process.
---
Student Life / Organizations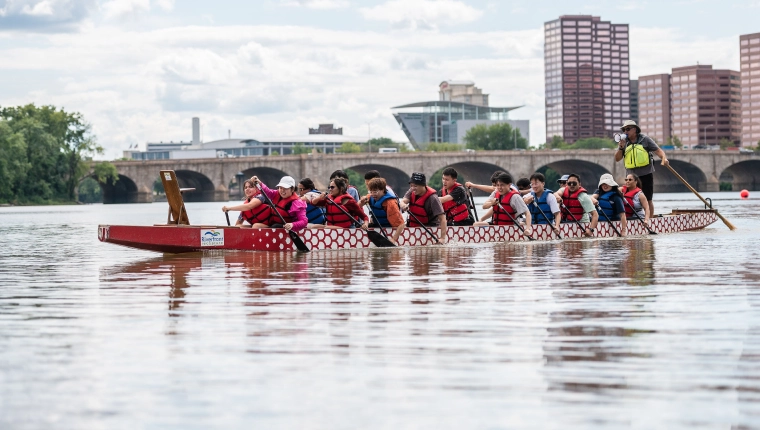 The UConn MBA offers an unmatched student-life experience beyond the classroom. By joining student-led clubs, UConn MBA students gain fun, hands-on experience while developing a dynamic resume of diversified experiences. UConn clubs include the Graduate Business Association, Graduate Consulting Club, Women in Business, Net Impact (Sustainability) Chapter, Graduate Diversity Club, and many more.
---
Student Travel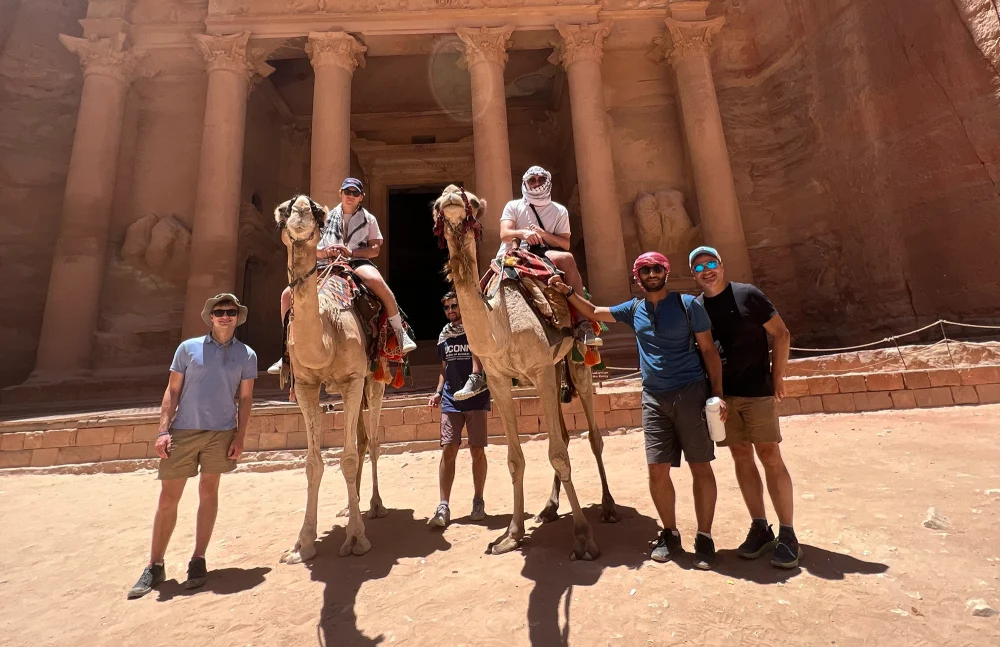 As part of the curriculum, graduate business students in our masters' programs may enroll in international travel courses. These trips enhance the academic coursework presented in the classroom setting therefore enriching the students' learning experience, including challenging beliefs and values that influence their way of life. The international learning experience brings a dimension to learning beyond completing classroom work.
---
Advising Services
Each UConn MBA student is assigned to a professional advisor to help you design a plan that activates your academic, personal, and professional goals. Engage with your advisor throughout the program. You will find them to be a true ally during your MBA journey.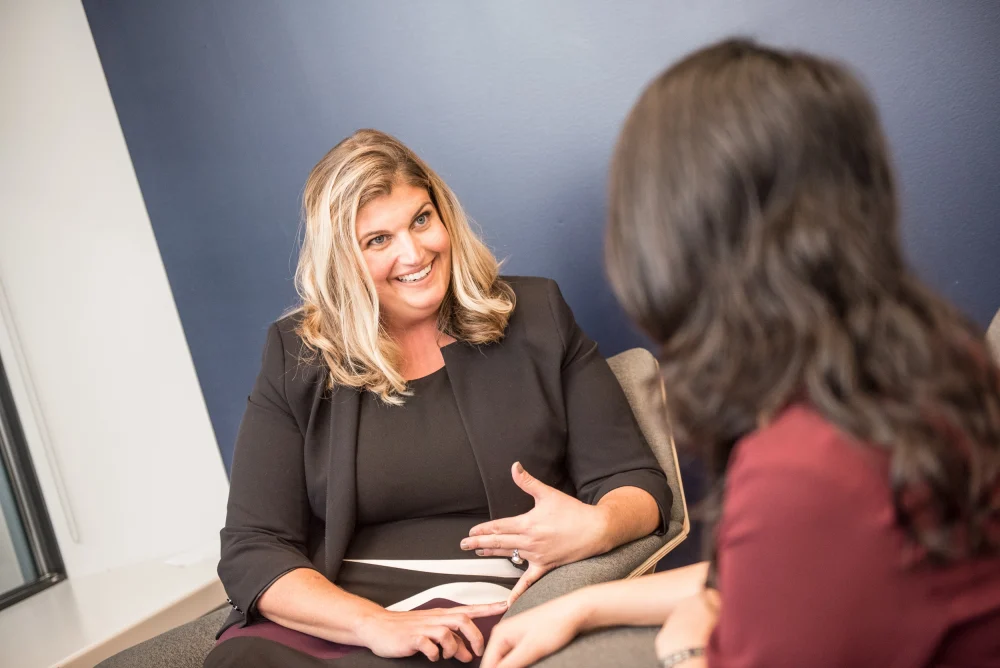 Discussions with an MBA advisor will include guidance for:
The UConn MBA Plan of Study
University, Graduate School and School of Business policies and procedures
Graduation planning
Other general advising questions and concerns
Your adviser will also partner with you to connect you with opportunities outside the classroom, which could include—tutoring services, professional development events, and other networking opportunities.
---
Student Ambassadors
UConn's MBA Student Ambassadors are either current students or recent graduates of the former Part-Time MBA program, which is now an option offered within our FLEX MBA program. MBA ambassadors are great resources and are excited to share their experiences to help guide your MBA journey. They will share insights with you about faculty, program delivery, benefits, and personal success stories.
Ambassadors provide a preview of what it's like to be a graduate business student while juggling your real-world responsibilities. Meet some of our MBA Ambassadors via the link below. Click on their name to view a brief introduction, including the wealth of experience they have brought to and gained from the UConn MBA program.

---
Alumni Network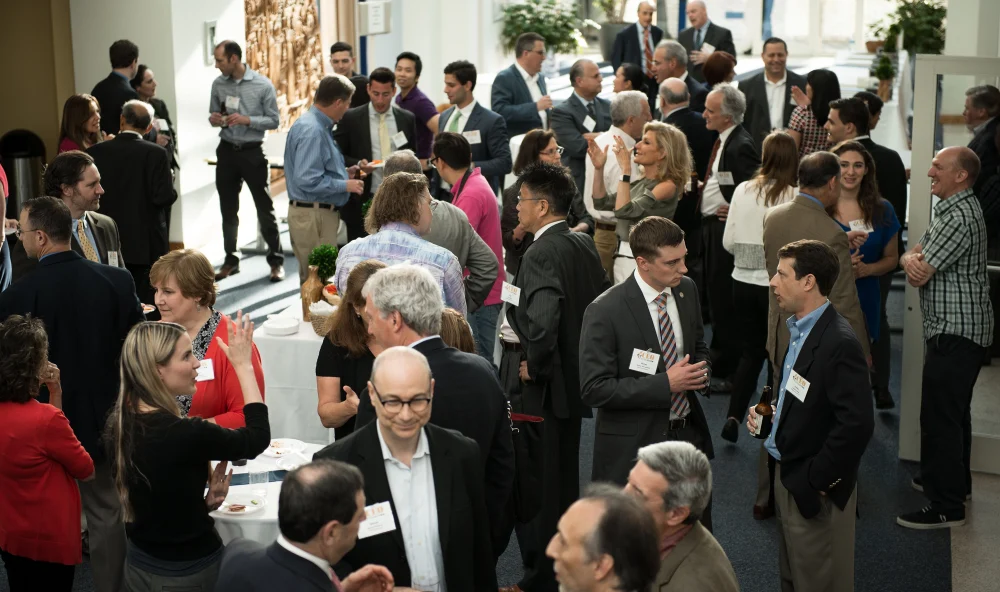 As a student, you will have plentiful opportunities to interact with our alumni through lectures, networking events, panel discussions, and more. As a graduate of the UConn MBA program, you'll join a network of 50,000 School of Business alumni spread across the globe. UConn MBA alumni have leadership roles in companies such as Amazon, Dell, Google, Gartner, Cigna, NASDAQ, Deloitte, Microsoft, LEGO, ESPN, and Prudential.
The UConn School of Business Office of Alumni Relations is your key to unlocking this broad network of possibilities.
---