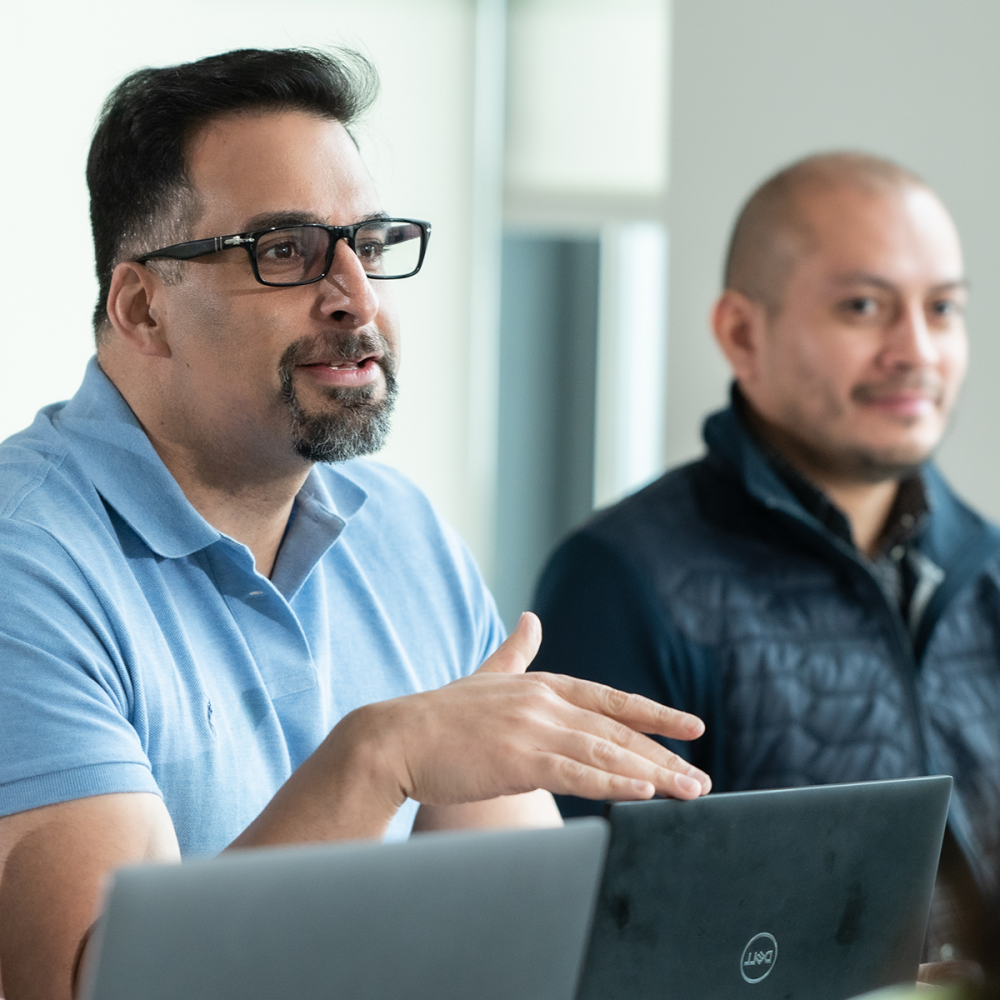 UConn's Executive MBA Program is where high-performing managers become high-impact leaders. The Executive MBA program is specifically tailored for experienced managers and other professionals who are seeking leadership positions. The 42-credit EMBA program is completed over 20 months in a small cohort, allowing for close collaboration and networking. This part-time program meets in person every other Saturday and one Friday every six weeks in Hartford, CT.
Executive MBA at a Glance
Scholarships Available
42 Credits
$90,000 for the full program
Classes are held every other Saturday and one Friday every 6 weeks
Location: Hartford, CT
Start Term: Fall
Completion Time: 20 Months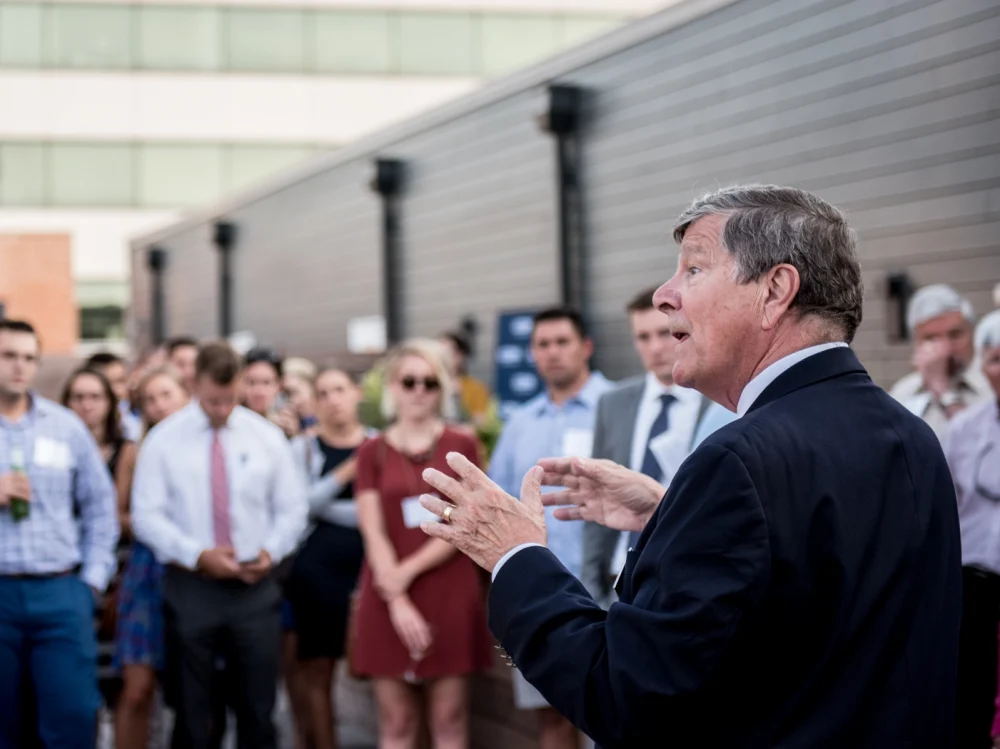 Who Should Apply
The Executive MBA program is specifically tailored for experienced managers and other professionals who are seeking leadership positions or further advancement at their organizations. The typical EMBA student has an average of 10 years of professional work experience. Students will have the opportunity to build their business acumen and enhance their leadership skills, empowering them to have an increased impact on their organizations immediately and into the future.
UConn EMBA students' careers span a variety of executive/management roles and diverse industries, including:
Senior level administrators
Directors
Managers
Doctors
Lawyers
Engineers
Operations Executives
Marketing
Entrepreneurs
Consulting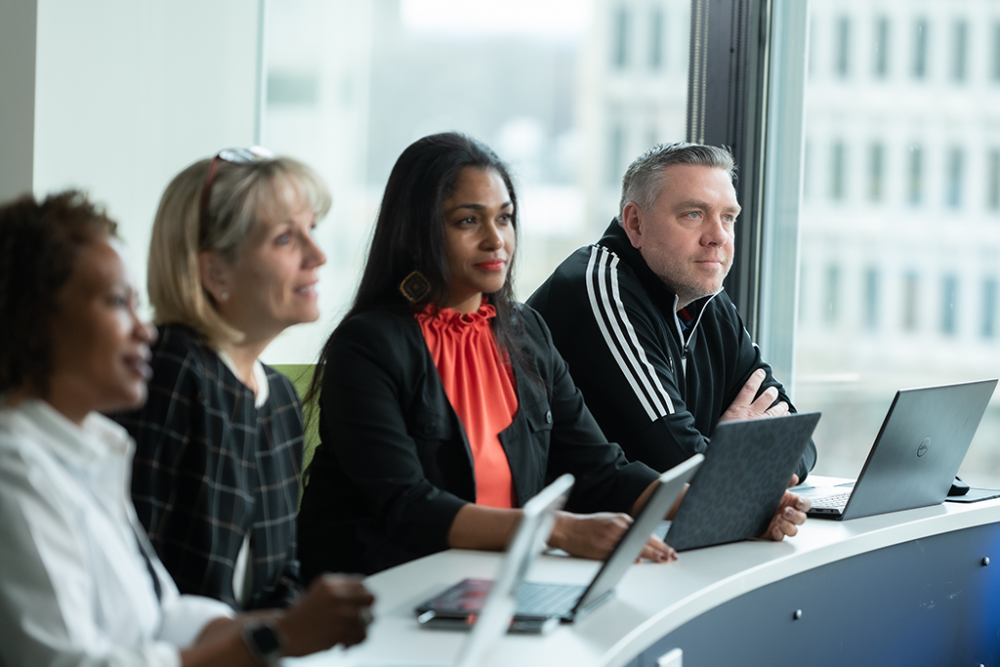 Learning Format
As an EMBA student, you will enjoy highly collaborative classes where you will actively engage with everyone in the program. You will begin and finish the EMBA program with the same cohort of 25-30 like-minded, highly experienced, mid-career professionals. Our program fosters a high-level of interactivity with these individuals, creating a rich, lifelong professional network.
Elite Faculty
The most prominent UConn MBA faculty and leading industry experts teach in the Executive MBA program. The EMBA faculty carefully crafts the curriculum to meet AACSB accreditation standards and the needs of the business community. It represents a careful balance of technical rigor, management theory, practical applications, and integration in realistic business situations.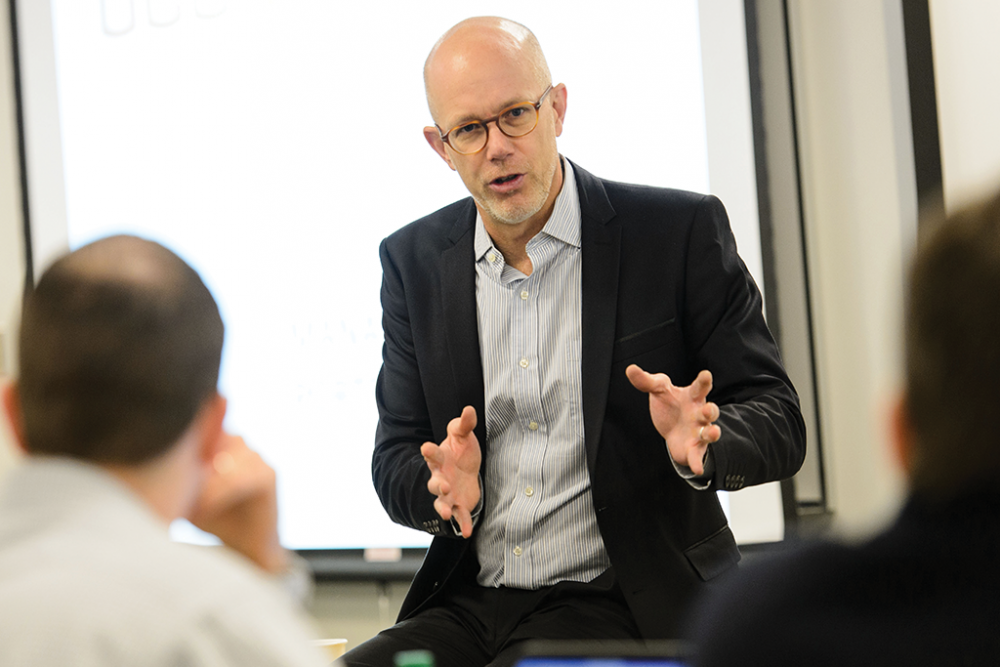 Executive MBA All-Inclusive Fees
The all-inclusive fee for the EMBA is $90,000. This includes a non-refundable deposit of $1,800 and is paid in six installments. This all-inclusive program fee covers all Course Credit Fees as well as Materials and Service fees, which include:
All University fees
All textbooks and materials
Access to a laptop computer and all course relevant software
Accommodations and meals during the In-Residence program
Transportation, accommodations and meals during the international trip in June
Breakfast, lunch and coffee breaks during class days
Workshops, seminars and special events
A range of administrative services and special functions
For further information, including current program cost and financial aid options, please call Jessica Baker at (860) 728-2408 or email emba@business.uconn.edu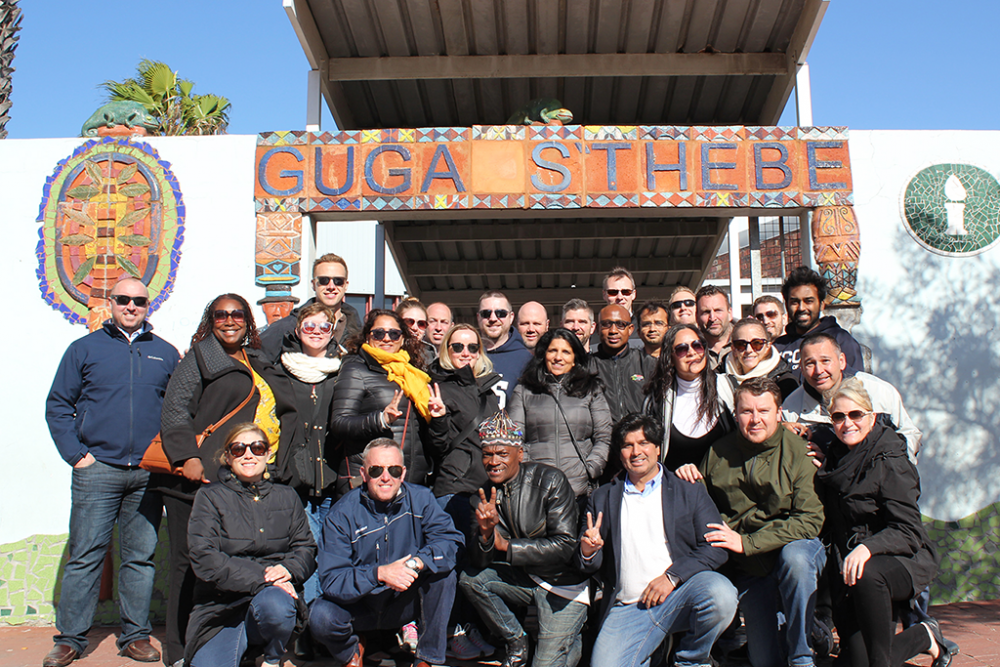 International Trip
Executive MBA students will go on an international trip in the summer semester where they will learn about international business practices and immerse themselves in the culture for a holistic, global business experience.
Executive Career & Communications Coaching
The executive coach offers students readily accessible support by delivering cohort-based workshops, small group and team coaching sessions, self-assessment tools and individualized executive coaching, all to help accelerate your career journey. Our executive coach is dedicated to supporting each student's career growth and guides conversations to help students navigate career transitions, advancement within their current organization, or launching a new business venture.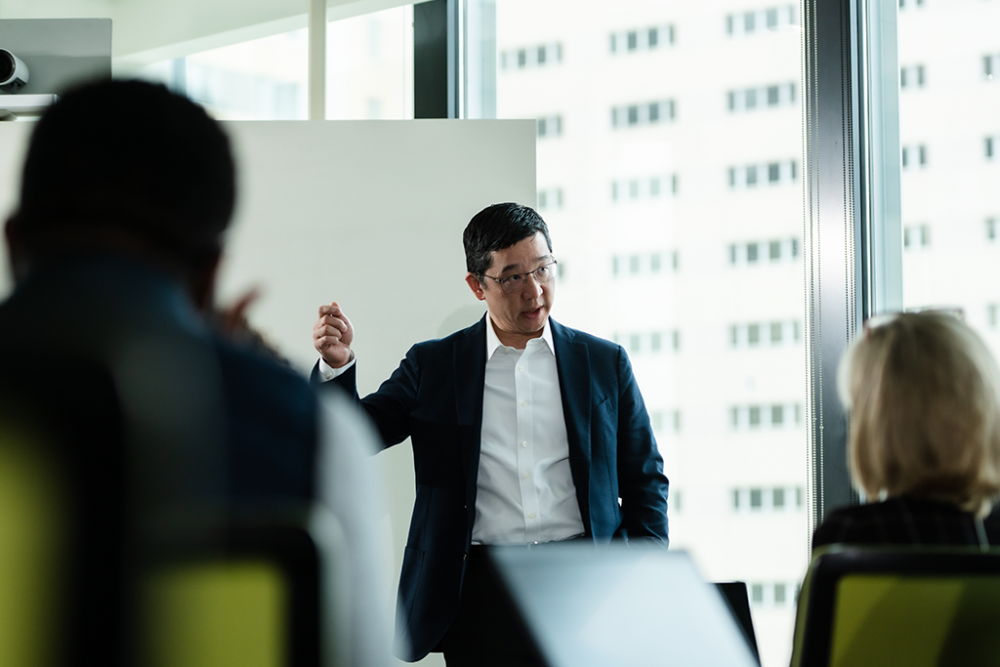 Complimentary Graduate Business Certificate
UConn offers numerous graduate certificates in specific business subjects.
Graduates of the Executive MBA Program may return to UConn at any time to deepen their knowledge in a specific subject by earning a complimentary graduate certificate of their choosing. Certificates are offered in the following areas:
Accounting Analytics
Business Analytics
Corporate & Regulatory Compliance
Digital Marketing Strategy
Fintech
Healthcare Analytics
Healthcare Finance & Insurance
Human Resources Management
Project Management
Supply Chain
Access your online application account
First-time users will create a new online account when they enter our application system via the "Apply Now" button. Returning users can use their designated email and password to log in.
Write your essay
We require a personal essay for the EMBA program. The prompt is located in the application itself. Don't forget, you have access to log in and out of your application as many times as you need to in order to complete your application!
Contact your references
Request two letters of recommendation. It is important to reach out to your references as early as possible to give them enough time to complete your recommendations. In the system, you will be prompted to enter your references' information. Once added, our system will contact your references directly via email, and provide a secure link for them to quickly and easily submit their letters. At no point should you be handling and submitting your letters of recommendation.
Upload your unofficial transcript
For application review purposes, we only require an unofficial copy of your transcript. If admitted, we will then need your official transcript sent directly from your institution.
Enter your professional experience
Upload your current resume in your online application so we can learn more about your background. We look for a minimum of two years of professional work experience.
Submit your application
Once you have completed all necessary fields and submitted all required documents, you are ready to submit your application, along with a $75 non-refundable application fee.
The EMBA Class Experience
Year One
Fall
Core Financial Statements
Using Statistics in Business
Managing Teams and Organization Culture
Financial Statement Analysis
Fundamentals of Financial Management
Customer Insights
Spring
Capital Budgeting and Corporate Financial Policy
Financial Controls
Value Creation and Competition
Performance Evaluation
Strategic Fit and Coordination
Microeconomic Incentives
Summer
Domestic and Global Macroeconomics
Driving Market Demand
Global Business Issues
Leveraging Digital Technologies
Domestic and International Legal Structures
Year two
Fall
Sustainable Competitive Strategy
Managing Brand Value
Managing Information Technology
Operational Analytics and Improvement
Alternative Investments and Risk Management
Spring
Executive Project
Employment Law
Leadership
Class Schedule
EMBA classes are held every other Saturday and one Friday every six weeks. A typical day is as follows
7:30am - 8:00am Breakfast
8:00am - 11:00am Class 1
11:00am - 11:15am Break
11:15pm - 12:30pm Class 2 (Part One)
12:30pm - 1:15pm Lunch
1:15pm - 3:00pm Class 2 (Part Two)
3:00pm - 3:15pm Break
3:15pm - 6:15pm Class 3
Contact Us
For more information about the UConn Online MBA program contact:
Jessica Baker
Executive MBA Program Manager
860 728 2408
jessica.baker@uconn.edu
Campus Location:
UConn School of Business
Graduate Business Learning Center
100 Constitution Plaza
Hartford, CT 06103